Published General Fiction Novels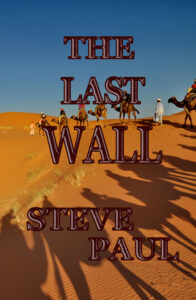 A wealthy man who came from a small village in Darfur, a part of Sudan, Africa, enlists a mercenary group of ex-military to defend his village from the oncoming of the Janjaweed. The Janjaweed  are known as "devils on horseback." They attack and kill villagers who grow crops and are of the Christian faith. The Janjaweed are on their way and no-one is willing to stop them. A team of mercenaries only has a few weeks to stop them and nothing will stand in their way.

The mercenaries are the last wall against the Janjaweed attacking the village.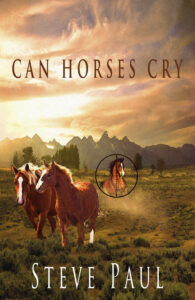 Steve Paul is a western, mystery writer that has written a story about wild horses being killed in reserves in the west. He is trying to protect the wild mustangs while trying to find out who is wanting him off the case so bad they try to kill him and his wife. "Can Horses Cry" is western mystery that will keep you wanting to turn the pages.     
Bailey Calhoun is an inquisitive man. He's a Bureau a Land Management Investigator, ex-marine, and ex-cop. He wants to know why his marriage is disintegrating, why his career is stalled, why the years are passing him by. But the answer to such questions doesn't come easy.
When twenty-four wild horses are shot dead in Wyoming no motive, no suspect, no clues – Calhoun feels that this, at least, might be a mystery he can solve. Despite warnings and brush-offs, he starts asking questions.
As Calhoun probes further, and more horses die, the vested interests of big business and organized crime recognize Calhoun as a threat. There's more at stake than the mindless destruction of wildlife. Calhoun is in danger and in deep. The kind of people who shoot horses wouldn't think twice about killing an inquisitive man. Or an inquisitive man's wife.
he Christian faith. The Janjaweed are on their way and no-one is willing to stop them. A team of mercenaries only has a few weeks to stop them and nothing will stand in their way.
The mercenaries are the last wall against the Janjaweed attacking the village.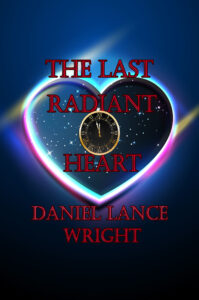 Also available in Large Print edition
 "The Last Radiant Heart" is a paranormal tale with a touch of mystery. Newspaper reporter Jack Dane, finds he is having visions that take him to the past, present, and future. Time and space have no hold on Jack any longer and he can travel time to find answers to a mystery that has been haunting him.

Jack Dane is a reporter for an average newspaper. He lives in an average apartment and has a junker car he dearly loves. He also has the ability to transport himself anywhere in the past present or future. The only problem is he just found out and he doesn't like it one bit. It seems he has a Radiant Heart. A heart that can reach out to the family at any place or time in history or the future. Jack's brother is in danger and Jack can see what will happen to him in the future unless he does something about it. The problem is God's master plan will not let any Radiant Hearts do anything to change the future or past. Jack finds there are other Radiant Hearts like him, but he is the last of his kind. In trying to save his brother, he finds out about himself and their family's past.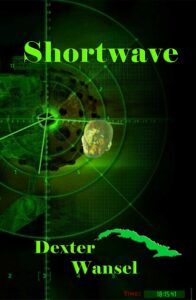 Adrian Perez is a Cuban Diplomat who through nefarious activities has amassed a huge fortune but who has also caused the deaths of many people in an effort to cover up his crimes. His gang of thugs ruthlessly terminates anyone who gets in the way. But while pursuing an all-out quest to silence his very own wife and children, he and the others are met with strange resistance from an unlikely source. This source, a group of four psychically gifted people, come from widely divergent backgrounds. The group members include, Todd Morrison, a thirty-eight-year-old detective of Scottish descent from Washington D.C, Jim Green, a thirty-five-year-old FBI agent from Maryland of Native American descent, Jamal Walker, a thirty-six-year-old crack addict and thief of Africa American descent, also from the D.C area, and finally, Adrian Perez's own eleven-year-old daughter, Jennifer Perez. At first, each one of the four must separately endure horrific encounters that test them to the limit. For without really knowing it, or each other, it will be these initial encounters that will bring them finally together for a terrifying confrontation against one of the most powerful and evil men the world has ever seen. This frightening persona in the guise of a human is called Hans. So who will prevail in an all-out battle of good versus evil for the ultimate prize, the salvation of the human race?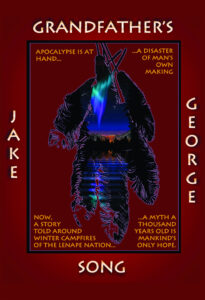 A troubled Lenape Indian asks the Great Spirit for a vision. In Talking Coyote's vision, a giant who calls himself, the Keeper-of-the-animals, visits him. The Keeper tells him all the animals have been saved from mankind in the Old World the Native Americans left behind millennia ago, The Old World, man left behind to come to this world to live with their brothers and sisters the animals, birds, and fish. The Keeper tells Talking Coyote that the Native peoples must come back to the Old World to help maintain balance. 
"Grandfather's Song" is the story of the Jefferson and Cornplanter families and Talking Coyote's attempt to find his way to the Old World. Flashbacks to Lenape legends and ancient stories told around campfires tell him the path to take. Along the way, he meets other Keepers and people who will help him with his vision. His success in bringing the Native people to the Old World broke up families and tribes along religious lines. Those Native Americans and other ancient peoples who have converted to a religion other than that of their ancestors are left behind when Talking Coyote leads the people to the Old World. 
The Native peoples return to the Old World to live in the old ways the Great Spirit had taught their ancestors, to live and hunt among the animals, and to live a life of balance and harmony with nature. The indigenous people of the world find themselves free to live as their ancestors had once lived, governed only by their religion and their tribal members.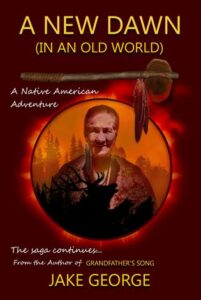 Led by Talking Coyote's prophetic vision, those who honored nature and all the animals the Great Spirit created have been taken from a dying earth and into a new life. Now, they must live very differently––hunt and preserve their food, make tools of stone and hide––in short, adapt to a life without the most basic convinces. 
For all the things taken from them, there are miraculous things that give. Crying Woman, barren in her old life, now finds herself with child. Elk Caller falls in love with a beautiful woman, only find she is in truth an elk. Dogmen and women and other animals may take off their outer coats and become human. 
But this world holds an invisible danger. Lowanachen whispers in the ears of the unwary, seducing them into madness and murder. His evil turns tribe against tribe, brother against brother. And if this evil has its way, no one will survive its bloodlust.